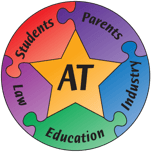 What is ATSTAR?
Assistive
Technology
Strategy
Tools
Accommodations
Resources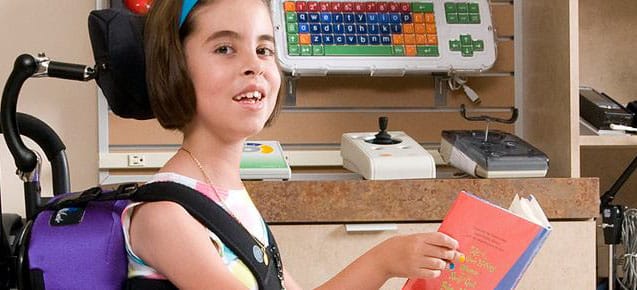 ATSTAR is an online curriculum designed to improve educational outcomes for students with disabilities by helping teachers learn to use assistive technology in the classroom. ATSTAR prepares instructional staff at the school level to conduct assessments, collect data, and integrate assistive technology into the educational process. The program provides a network of ongoing support as educators learn to use technology to include students with disabilities in classroom learning activities.
How can ATSTAR help me?
ATSTAR has something for everyone who wants to find more opportunities for students with disabilities:
Administrators. How do you know your teachers are up to date on the tools their students with disabilities could use? How well do your teachers work as a team to stay on top of the latest developments? Learn how ATSTAR helps teachers become a team as they learn about AT and how ATSTAR lets you track their progress.
Teachers. What tools are available today to help you reach students with disabilities--and to help them let you know what they have learned? In a series of online lessons, ATSTAR will show you how assistive technologies can break down barriers to communication. And you don't have to do this alone. ATSTAR helps you build a team with your colleagues. With ATSTAR in your toolkit, your students will have better educational outcomes.
Parents. If your child's teachers had access to ATSTAR, what more could they do for him or her? Learn how you can help us reach the teachers and administrators in your schools. If you need more help than you've been getting, we can help you find an agency or organization in your area that serves parents of children with disabilities.
Enroll
You can enroll as an individual immediately on this website:
Individual Enrollment $50
Request Group Pricing by E-Mail:
Group Enrollment $60
About Knowbility

Knowbility is a non-profit based in Austin, Texas. Knowbility's mission is to support the independence of children and adults with disabilities by promoting the use and improving the availability of accessible information technology.
We envision a world of barrier-free information technology in which children, youth, and adults with disabilities have greater options to learn, work, and fully participate as producers and consumers in the information marketplace.